Le Château Ambulant
with Matthieu Boustany & Benoist Desfonds
Program: Housing
Location: Montlouis-sur-Loire, France
Area: 42m2
Status: Competition 1st Place

Taking place in the area of the Château de la Bourdaisière gives us the opportunity to link a historic and cultural place with contemporary life. «Le Château Ambulant» questions the flexibility and maneuverability of the wood material by manipulating the typology of the individual dwelling.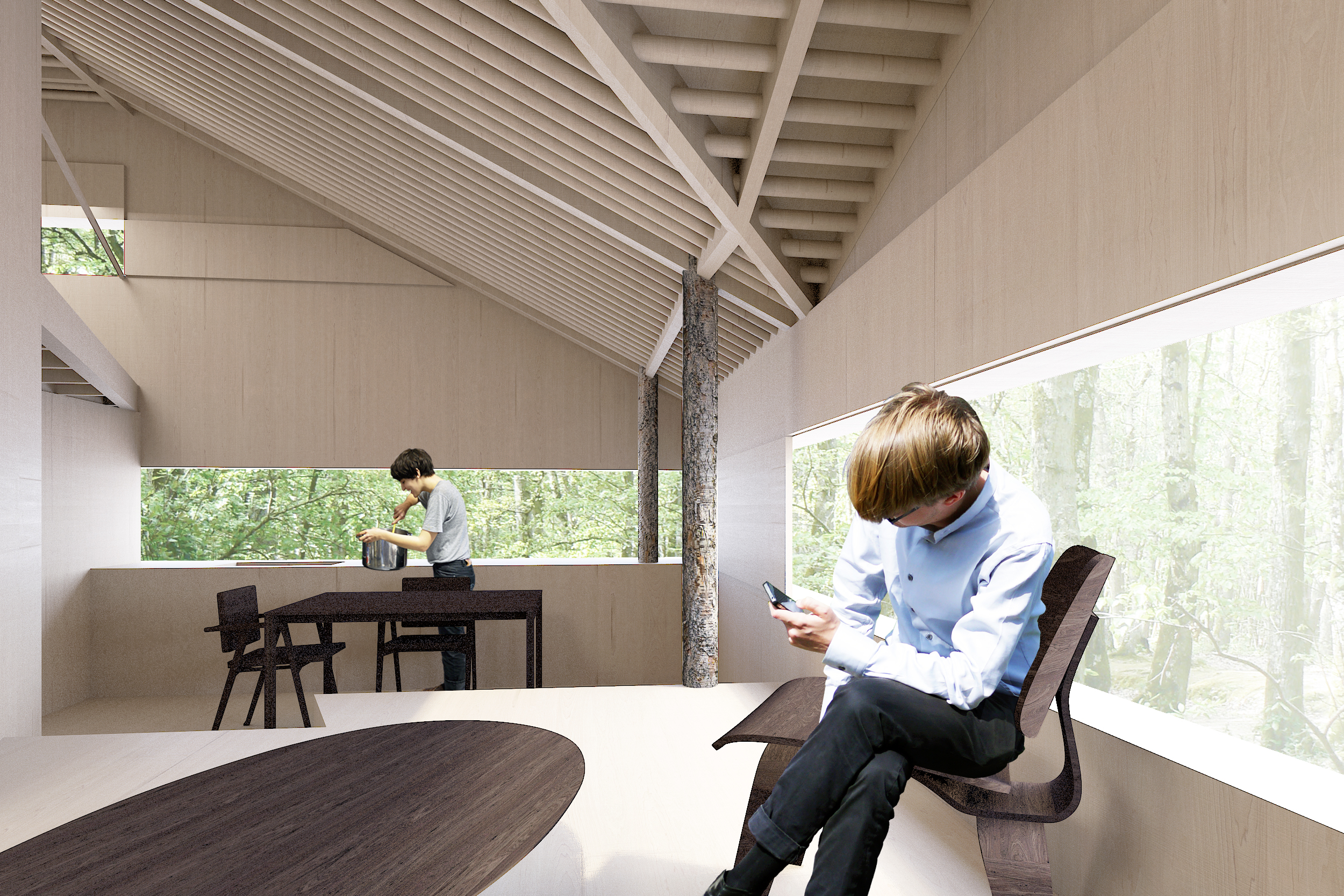 Two thin openings are cut out of the monolithic volume to let in the light and glimpses of the surrounding environment. The project generates a progressive field of vision on the forest, as to better integrate itself into the external environment. In the thick shell, a fluid space offers a variety of spatial configurations to reinvent everyday gestures. Materiality of the house makes it possible to negotiate the boundary between the inside and the outside. Taking advantage of the structural forms specific to wooden assemblies, one continuous surface extends across the entire space. The smooth finish of the interior is contrasted by the exterior of thick, weather-resistant wood. Only by the rough structural trunks piercing the floor remind us that the house remains anchored to the ground.