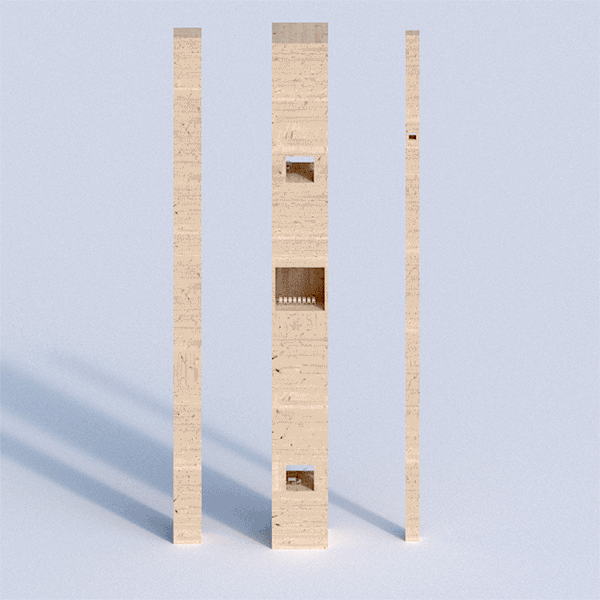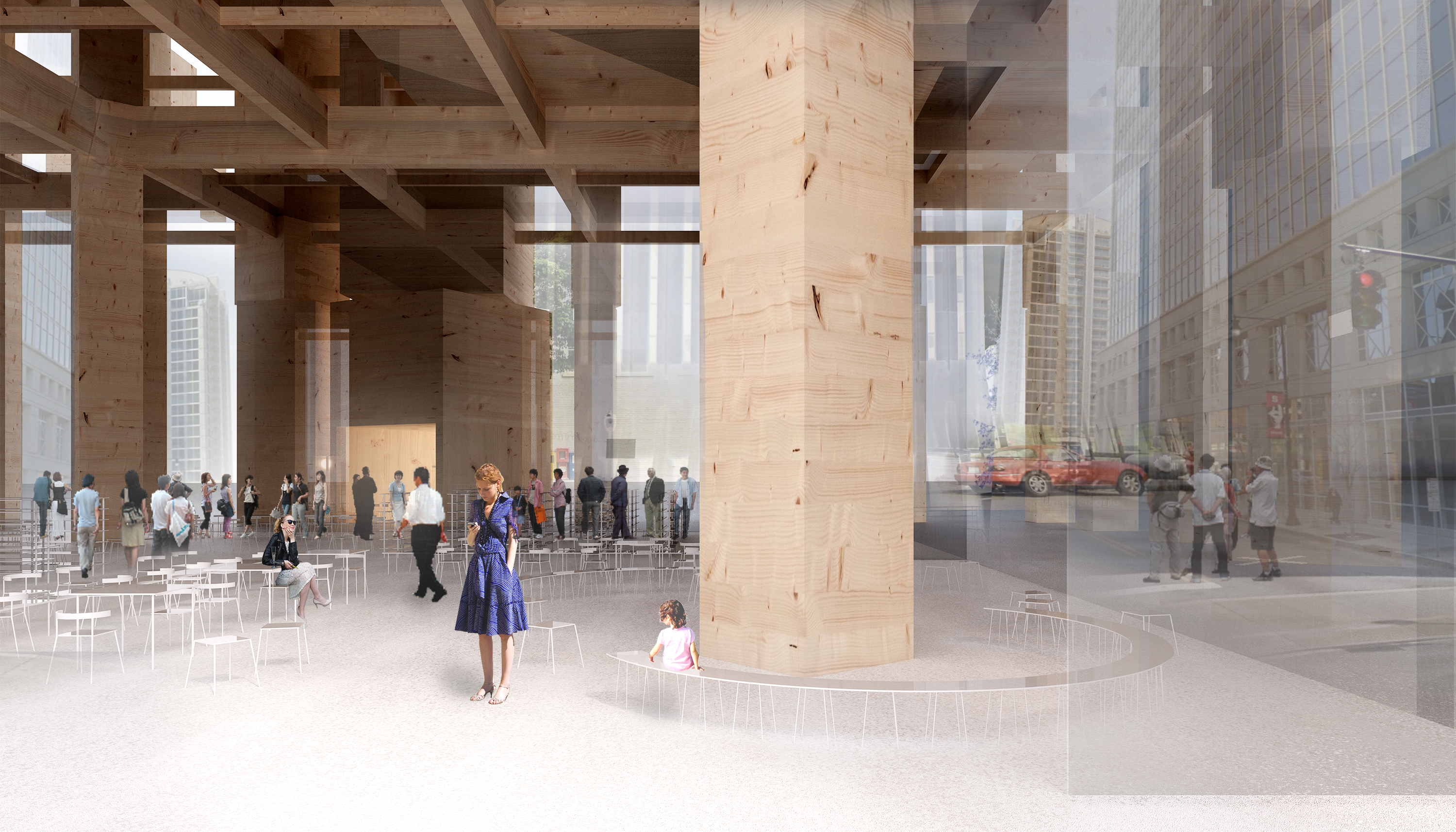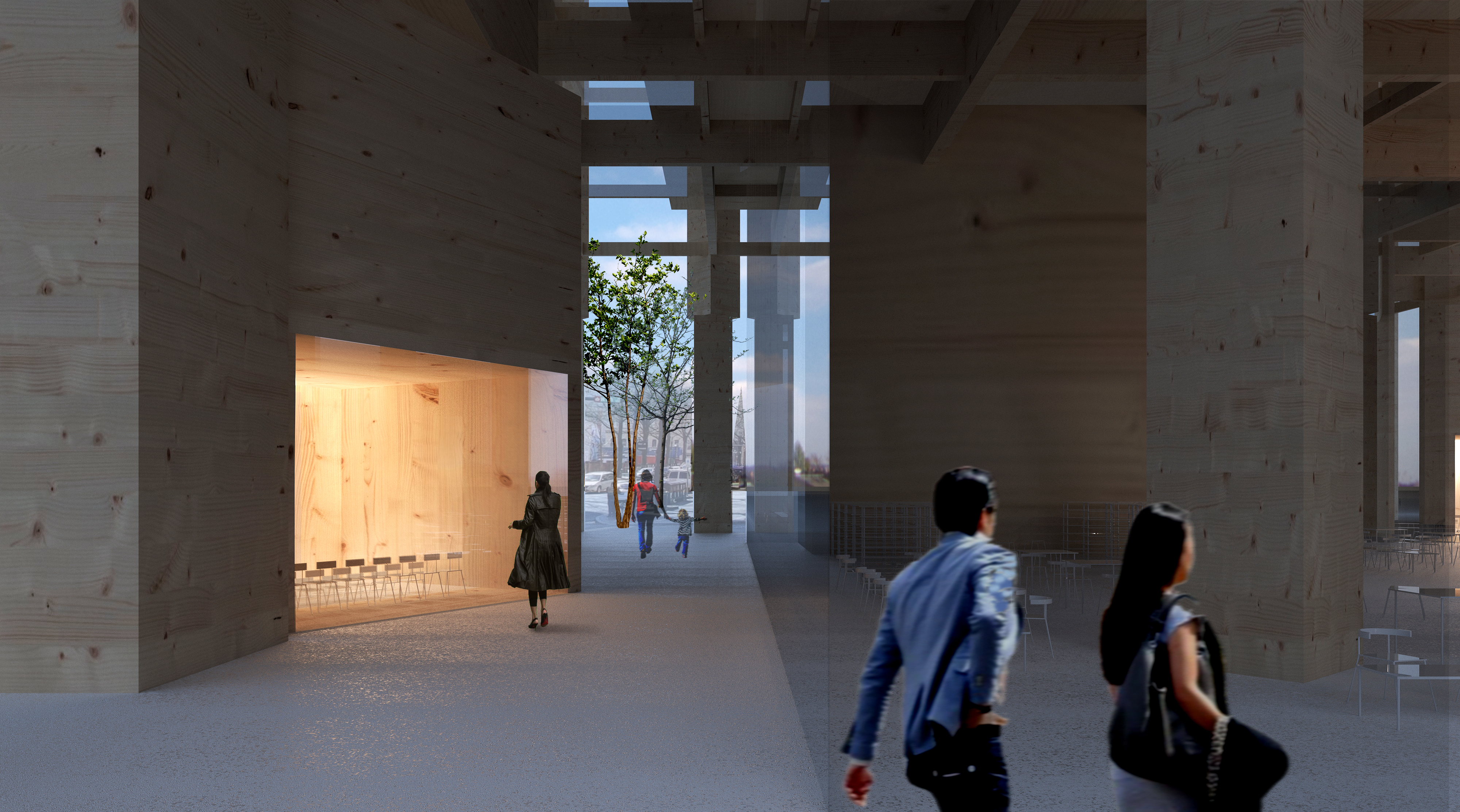 Columnization
Advisor: Hahif Kara, Jennifer Bonner
Program: Residential + Open Library
Location: North Carolina, USA
Area: 3,850 m2
Status: Student Project
For the tower construction, mass timber columns defines the perimeter of the building.
First core, then the columns, then the grillage are erected as one floor is build after the next. The grillage acts as the secondary structure, transferring vertical load of the inner volumes to the building cores and the external columns. Some columns are articulated with built-in programmatic functions. Auditorium, Meeting rooms, Exterior Garden, and even smaller spaces for wild life inhabitation. Each interacts in a unique ways to the programs inside.
There are 5 open public floors. While the residential units are stacked in-between. Programmatic functions is nested inside the massive columns. The main program incorporates the interior spaces of the adjacent columns, while the rest are left as solid. On the ground level, programs that are embedded inside the exterior column can be operated independently from that of the main building. The material quality of wood and its massive volume signify what I perceive as the shared agenda of our time.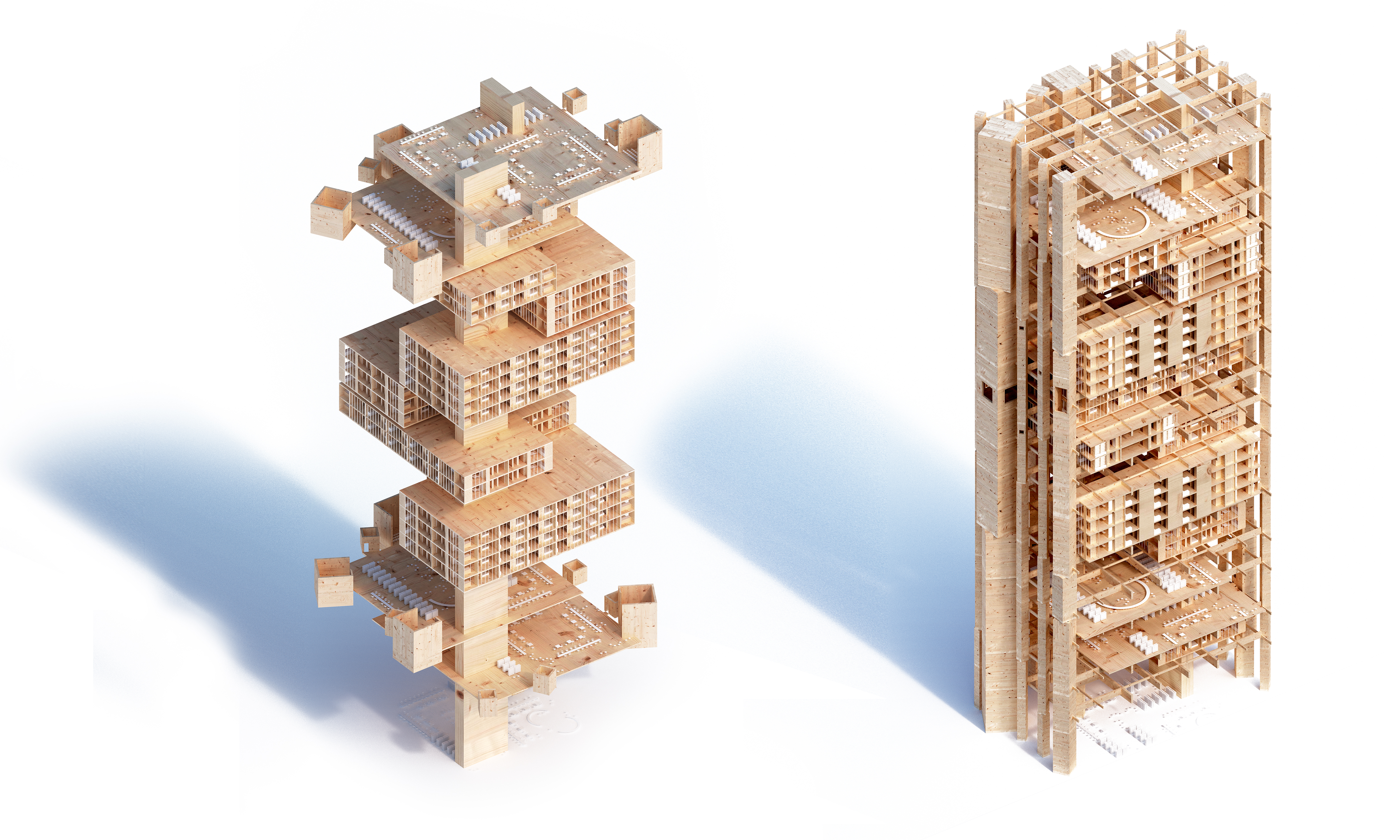 Because of its structural redundancy, the mass timber columns are allowed to aged naturally – forming a protective patina layer over time. With its massive and redundant construction, the building make a case for the urgency in which CO2 should be sequestrated from our environment. The rate in which we are growing now, by far, surpassed any in the past civilization. The more massive the timber construction, the more CO2 will be sequestrated, and thus the more chance of us sustaining our livelihood.